GAMRA Supermoto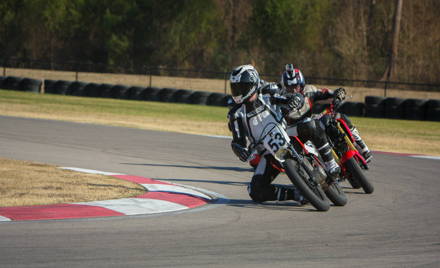 NOLA Motorsports Park
Sunday, April 10, 2022
NOLA Motorsports - Kart Track
,
Avondale

,

LA
Welcome to Supermoto Sundays with GAMRA / NSMGP at NOLA Motorsports
Do you have a minibike or an old dirtbike gathering cobwebs? Have you ever considered riding it on a Grand Prix Style Karting Track? Come Ride with Us!! Come out and discover how fun riding can be in a safe and controlled environment! Open to riders of all ages (5 years old and up) and experience levels!
Bikes should be Minis (50cc - 250cc) or Supermotos (up to 400cc) prepped for asphalt (street tires) and in good working order. Proper safety gear is required.
9am - 3pm (w/ riders meeting at 8:50am).
Schedule
Check-in (located in karting tower)
8am - 9am
RIDER'S MEETING
8:50am
Motorcycles on Kart Track (400cc or less)
9am - 3pm
Track Cold
3pm
Find the schedule or to learn more at https://www.facebook.com/groups/GAMRA/ or by contacting Chris Bishop at NOLASupermoto@outlook.com.
**ALL riders must check-in at registration to recieve a riders wristband - if you do not have the proper wristband, you will not be allowed on track.**